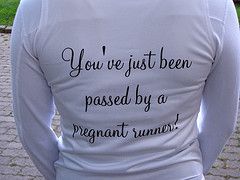 connect.garmin.com/activ
ity/16640597
I should have realized that the course, being out and back on a route that goes towards Lake Ontario in the first half would be UPHILL on the way back. When I figured this out, I knew a negative split was never going to happen so I gunned it on the way down and just tried to not slow too much on the 2nd half.
My time was 29:06.6, not spectacular by any standards but all I wanted was to finish this race under 30 minutes, so I am happy. Also, I still finished WAY up in the pack.
Field Placement: 486 / 2557 (19%)
Age group: 30 – 34
Group Placement: 29 / 237 (12.2%)
Gender Placement: 188 / 1622 (11.6%)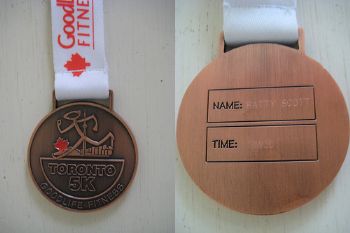 When I went to get the medal engraved, they didn't have the official times posted yet, so I had them put '19W3D' on it, as a pregnancy memento.